Inspired Women Lead
Women's Leadership Connection
WLC is committed to bringing you leadership and career development opportunities to advance your career and enhance your personal life. Please explore our new website to learn about our May conference, Women Leaders Connect Workshops (formerly Micro-Events), WLC Mentorship Program, sponsorships, scholarships, and more.
Highlights from our 2023 Conference
We'll see you at our next annual conference on May 2-3, 2024. Early-bird pricing is available until the end of the year.
WLC Workshops
Our interactive workshops offer leadership development and skill-building opportunities in a supportive environment. Join us quarterly throughout 2024 to connect with other women and LGBTQ+ professionals.
Mentorship Program
We saw a need to create one-on-one mentoring opportunities to support emerging leaders throughout Southern Oregon. By creating in-person partnerships with qualified mentors, our mentees further their leadership skills and advance in their corporate or entrepreneurial careers.
Sponsorships
Our sponsors have helped make the WLC conference the must-attend event for emerging and established leaders throughout Oregon and Northern California. You and your business can be a part of our conference, workshops, and ongoing education for those who want to develop their leadership skills and advance their careers
Learn the Latest on our WLC Blog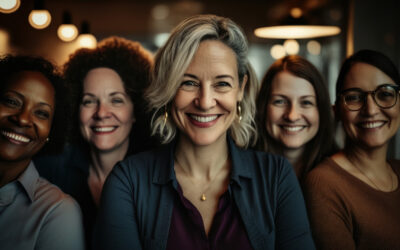 Would you like your own personal board of directors? At our next WLC Workshop on...
read more